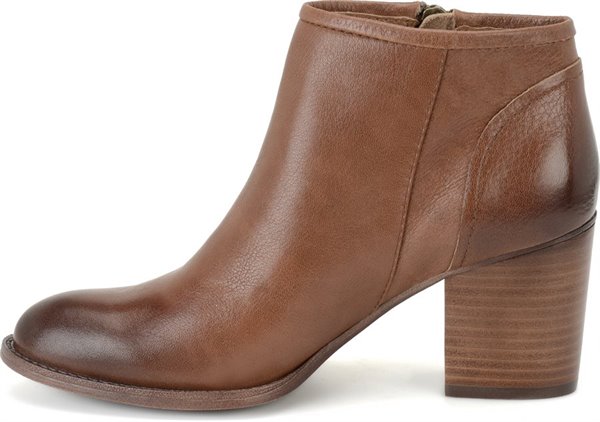 Five out of five stars ( 1 ) Product Reviews
Wesley -

Sale Price

$89.99

Original Price

$119.95
Color:Tan Style number (1430405)
This style is not available for sale.
This Color Out of Stock
Sign up now to discover new products and more!
More Colors
Product description:
A modern block heel and a zipper detail give this ankle boot a cool, downtown look. The rounded toe and soft leathers make it very comfortable.
Offered in full-grain leather or distressed metallic suede
Microfiber lining
Leather footbed, cushioned for comfort
Stylish diagonal zipper
Stacked heel
Heel Height: 2 3/4 inches
View return policy
Review by: Janis, Naples, Maine, 2/17/2017

Overall Rating: Five out of five stars I felt this product's fit was True to size
I felt this product's width was True to Width

I love theses shoes I want another pair
Write a review for this product.