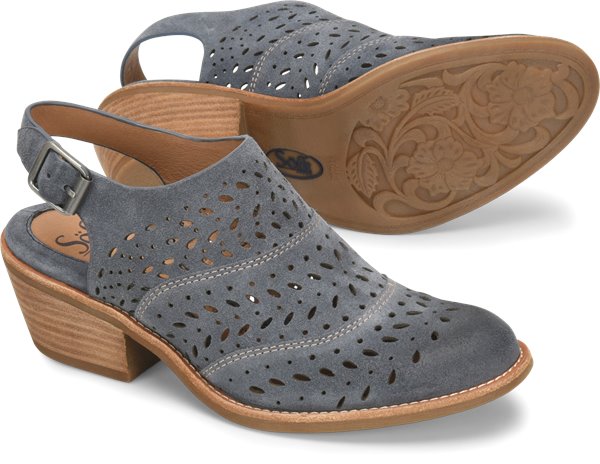 Five out of five stars ( 1 ) Product Reviews
New Alyce

-

$119.95
Color:Denim Style number (SF0021307)
More Colors
Product description:
The style and flair of a Western-inspired bootie, on a cool, casual slingback! The Alyce is designed for ultimate versatility, with a perforated, closed-toe silhouette that will bring you from sunny days right into cooler temps.
Offered in suede
Adjustable buckle slingback
Microfiber lining
Leather lined footbed, cushioned at ball, heel and arch for extra support
Lightweight TPR outsole with stitched leather welt
Stacked heel
Heel Height: 2 inches
View return policy
Review by: Lisbeth, Copenhagen, Denmark, 7/28/2019

Overall Rating: Five out of five stars I felt this product's fit was True to size
I felt this product's width was True to Width

Sooo comfy and stylish. Love them (and so do my feet) ??????
Write a review for this product.