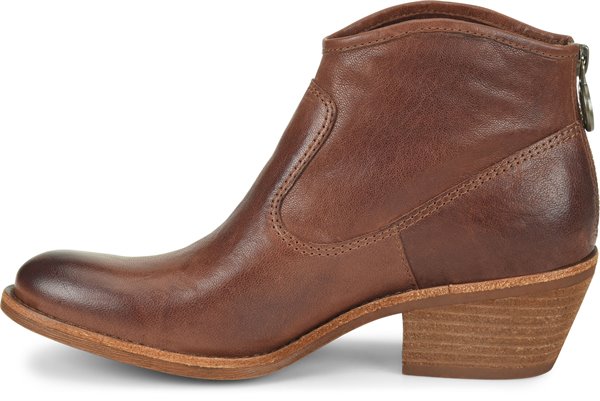 Five out of five stars ( 1 ) Product Reviews
New Aisley

-

$159.95
Color:Cafe Style number (SF0035890)
More Colors
Product description:
An alluring western-inspired bootie crafted from ultra-soft Italian leather, our Aisley has a curved silhouette and signature details you'll love.
Offered in Italian leather
Heel zipper with signature ring pull
Microfiber lining with unlined side panel
Leather-lined footbed, cushioned at ball, heel and arch for extra support
Lightweight TPR outsole
Stacked heel
Heel Height: 2 inches
View return policy
Review by: Janice Ward, Clarksdale, MS 38614, 8/24/2020

Overall Rating: Five out of five stars I felt this product's fit was True to size
I felt this product's width was True to Width

Love the shoes!!!
Write a review for this product.