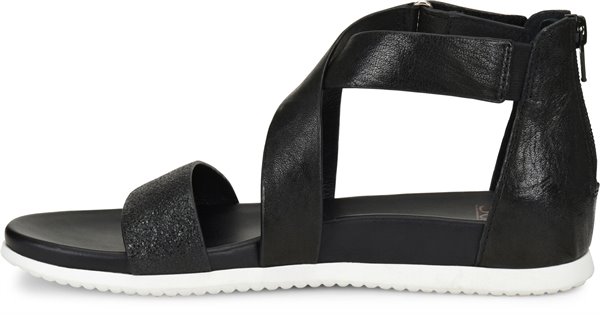 Five out of five stars ( 1 ) Product Reviews
Fiora

-

Sale Price

$59.99

Original Price

$99.95
Color:Black Style number (SF0003801)
This style is not available for sale.
This Color Out of Stock
Sign up now to discover new products and more!
More Colors
Product description:
A fresh update on our favorite Mirabelle sandal, with a sleek new outsole.
Offered in full-grain leather, metallic leather or combination
Back zipper
Adjustable hook and loop closure
Leather lining
Contoured footbed with synthetic lining
Lightweight TPR outsole
Heel Height: 1 1/4 inches
View return policy
Review by: Susan, Folsom/California, 9/21/2018

Overall Rating: Five out of five stars I felt this product's fit was True to size
I felt this product's width was True to Width

This is my favorite shoe! I bought the anthracite and it matches so many of my clothes. I used to always wear Nike sneakers to walk but was comfortable all summer wearing these; as good support as a good sneaker but much cooler. I am "old" and broke my back 4 years ago. It's hard for me to reach around the side to do a buckle so the loop and Velcro instead is great and doesn't remind me of "old" people with the Velcro closures on sneakers or other shoes (which I may have to use soon enough!). I love this sandal so much, I bought another pair I put up in the closet for next summer.
Write a review for this product.