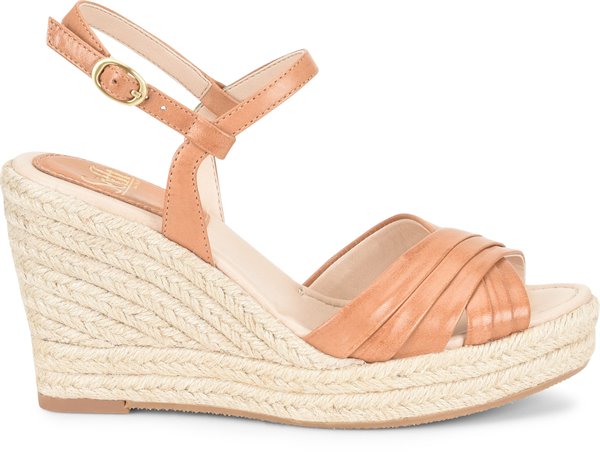 Solani

-

Sale Price

$59.97

Original Price

$119.95
Color:Desert-Sand Style number (SF0018105) Sale of this item is final. Promotion Terms.
This style is not available for sale.
This Color Out of Stock
Sign up now to discover new products and more!
More Colors
Product description:
This pretty sandal is designed for celebrating! The Solani's refined straps have a hint of luster that will bring an elegant touch to your summer events. Plus it's set on a fresh, comfortable jute wedge that makes it ideal for everything from non-stop meetings to weekend brunch.
Synthetic lining
Latex comfort footbed
Rubber outsole
Heel Height: 3 3/4 inches
View return policy
Write a review for this product.